Some clients ask us why we use Gravure printing while producing their print bags, in this article, you will find the answersGravure printing is a popular form of print for packaging. It is widely regarded as the best print process for plastic packaging formats such as side seal bags and flat bottom bags, due to the fantastic and consistent print quality.
What is gravure printing?
Gravure printing or rotogravure is an intaglio printing process that uses rotary printing capable of producing continuous tone images.
Large copper plated steel cylinders are engraved with the chosen design using a laser or diamond tipped stylus. The engravings are referred to as 'cells' and are etched in differing depths, with deeper cells providing more intense the colour.
A different cylinder is required for every colour used. The cylinders are then submerged partially in the ink fountain that on rotation fills the recessed cells. A blade wipes excess ink from the surface of the cylinder before the ink is transferred from the cells onto the printing material.
For even coverage, the printing material is fed between the impression cylinder and gravure cylinder. The material is effectively sandwiched with force to push the ink out of the cells to give the best finish. The print material is then dried before proceeding to the next colour cylinder.
Advantages of gravure printing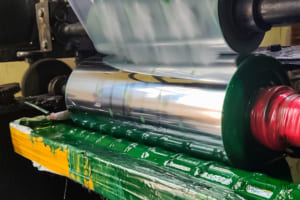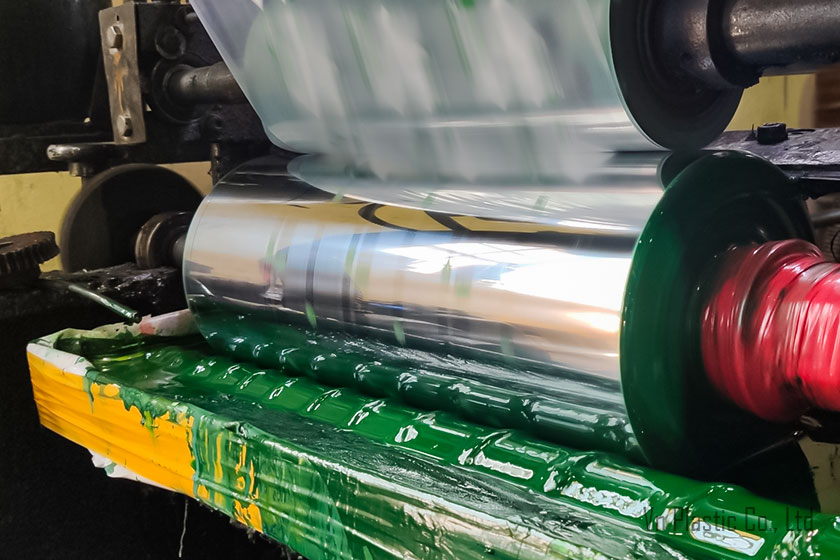 Gravure printing is the only high speed and volume print process capable of printing continuous tone images
As a direct print process gravure printing results in better ink laydown and more consistent print quality
Printing times are extremely quick, with modern presses able to produce up to 14m of film per second.
Gravure printing uses quick drying solvent based inks to help speed up the print process
As the process is almost entirely automated the labour costs are relatively low
Gravure cylinders are extremely durable, can be used for several print runs, as long as they are used regularly and can be maintained.
What's best for your business?
In this case you might contact us to receive best advice for the most proper print technology should be applied for your bags. In the wise words of Sir Henry Royce, "Quality is remembered long after the price is forgotten "– here at Hanpak we couldn't agree more.