Plastic bags also called "poly bags" are shaped like two identically-sized rectangular plastic sheets (usually less than 250 micron thickness) fused together on three of the sides, with one side left for the opening.
Great Moments in Plastic Bag History
Reference: Packaging Knowledge – The official magazine from the www.thepackaginginstitute.com
How it is made?
Most Plastic bags are made from polyethylene – more commonly known as polythene.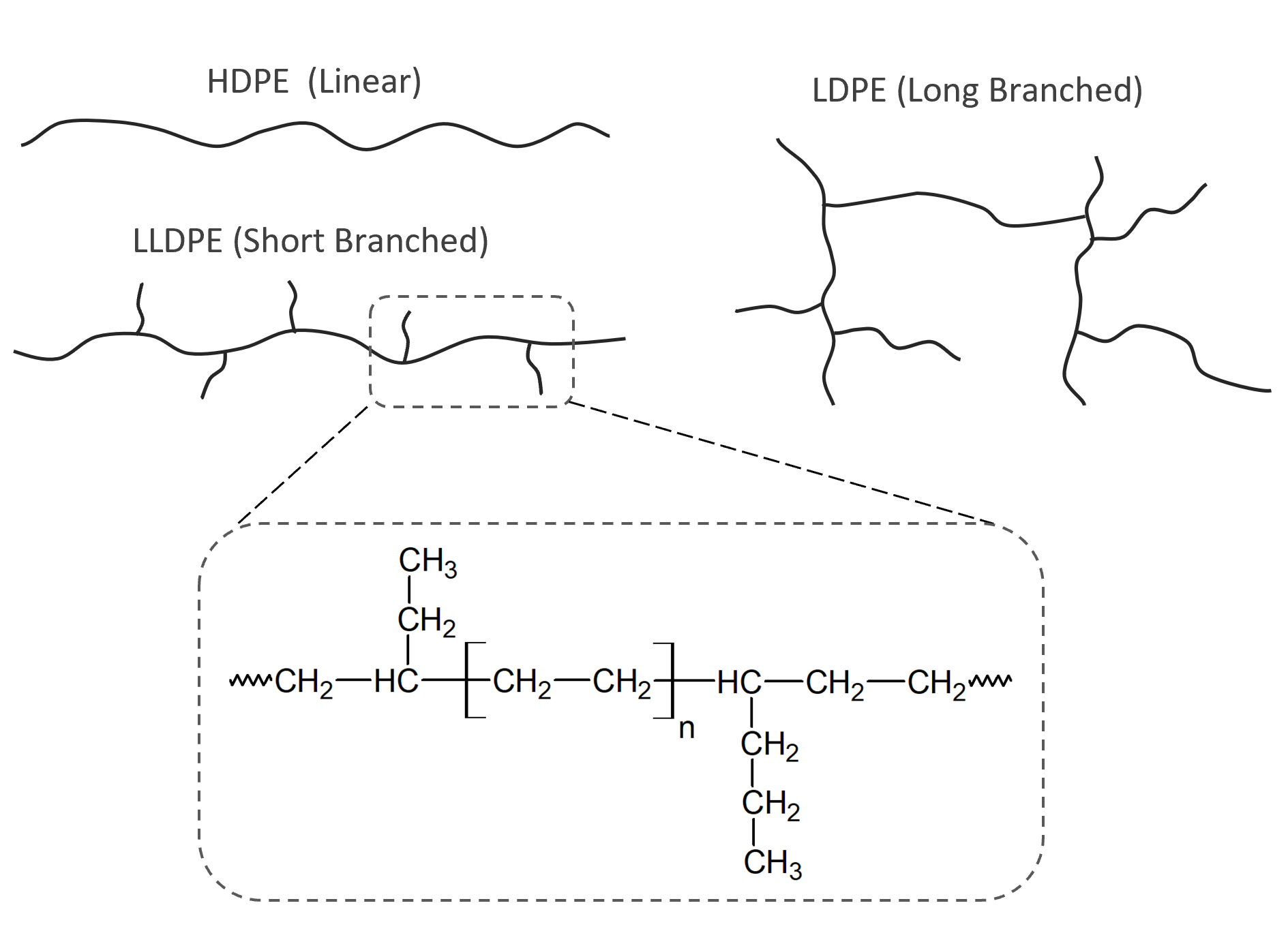 Low density polythene (LDPE): has the most excessive branching. This causes the low density to have a less compact molecular structure which is what makes it less dense. It has a density of 0.91-0.925g/cm3.
High density polythene (HDPE): has minimal branching of its' polymer chains. Because it is denser it is more rigid and less permeable then the LDPE. It has a density of 0.941-0.965g/cm3.
Liner low density polythene (LLDPE): has a significant number of short branches. This gives LLDPE higher tensile strength and higher impact and puncture resistance than the LDPE. It has a density of 0.91-0.94g/cm3.
Medium density polyethylene (MDPE): has a little less branching then the HDPE. It is less notch sensitive then HDPE and has better stress cracking resistance. It has a density range of 0.926 – 0.94 g/cm3
The most common way to produce plastic bags is in 3 steps: blown film extrusion, printing (optional) and converting. 
Plastic bags in Hanpak JSC
Please kindly see the following information to know more plastic bags we can produce currently. Detail specifications will be based on customer's demand:
Material: HDPE, LDPE, LLDPE, MDPE.
Thickness: 8 – 200 micron
Printing: up-to 8 colors/ 2 sides
Packing: in bales or in carton as requested
MOQ: 1 ton
Delivery time: 15-20 days/ container
Payment term: TT or LC at sight
How to contact with Hanpak JSC
At Hanpak JSC, we pride ourselves in offering the best quality vest carrier bags as per customer's request with perfect service and policy in sale and after sale. We make each of  bags with our whole enthusiasm, strict management and high quality resin. We're always looking out in your request for just the right balance between cost and quality. Therefore, we are confident to bring you most wonderful bag choices.
Hanpak JSC receives orders for custom poly shopping bag as per customer's requirement. For more information of our plastic bags, please kindly contact with us immediately via email info@hanpak.com.vn or hotline (Mobile/ WhatsApp) +84 898 545 893. Our sale experts will help you have an excellent choice for your orders with suitable prices and high quality.