When it comes to food packaging, you might all want to have a solution that can both protect and display your product in a professional and attractive way. And poly bags have come out the perfect option because its cost is also much lower than other options. In Hanpak, we know how important it is to ensure products inside of poly bags, so we always provide high quality food safe packaging to our partners in the food industry.
Our poly bags manufactured for food packaging adhere to the food contact standards of different countries, like FDA, EU criteria, and Japanese testing. There are many types of poly bags made to suit different food types and practical uses.
The following are the typical bag types for food packaging and Hanpak can make them very well.
Poly Bags Types
Flat Gusset Bags – With or without side gusset. But you can have more space to contain foods of all variety with both side gusset and bottom gusset while this bag type still maintains tight appearance
Zipper Bags – Perfect bags for resealing products and keeping them fresh.
T-shirt Bags: Vest handle makes it this bag type an ideal option for carrying food. They can come out with the form of block-heated or roll packing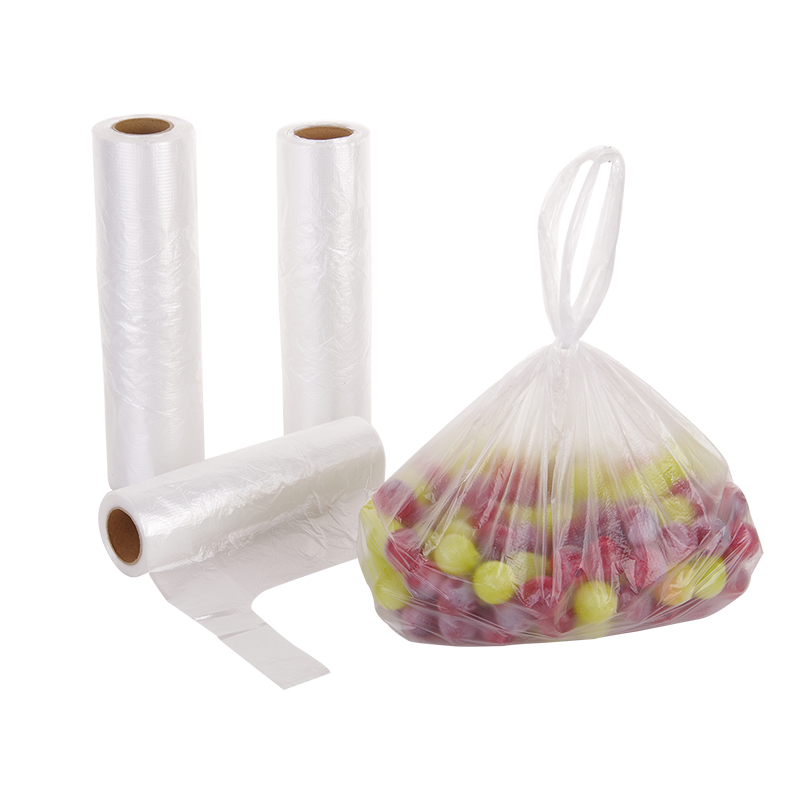 Wicketed Bags: Flat bags are in stack neatly on a wicket wire. This bag type is widely used with automatic packaging equipment to save time and effectively.
Star-sealed bottom bags: This bag type is featured with a strong bottom and maximized the space to contain more goods. And it is often packed on roll.
These are just some of bags to protect and deliver food products to clients. The appropriate styles can also be combined to enhance both the shipping and opening experience for your clients. Beside different styles of bags available, there are different customization options that can enhance it even further. In details, bags can have special openings, handles, or spouts, and can be transparent, colored, or use a combination of the two and display your logo prominently in an eye catching layout. Feel free to contact us and let us know your needs so that we can make the best bags for you.
At Hanpak, we've worked with people in the food industry for long time, we can handle this well with 8 colors in maximum when printing on your bags. We can help answer any and all questions when it comes to packaging your food items. Leave us a message today so we can help you create the perfect package for your clients' experience.