Now that everyone has understood that plastic bag is non-biodegradable, the use of PP Non Woven Bags has become of primary importance. Even a pp non woven bag manufacturer tell you that it would be best to opt for these bags instead of plastic bags as they are eco-friendly.So what's exactly the reason. Let's find out
1) No harmful soot while burning
When you burn a normal bag, you notice there are a lot of soot and ash and also the smell of smoke. With non-woven bags, there will not be any kind of toxic contaminants when you burn them. Since they are biodegradable in nature, the leftovers of the burn will get dissolved in the soil.
2) Recycle and reuse
Non-woven bags are known for this feature and you can safely use these bags over and over again.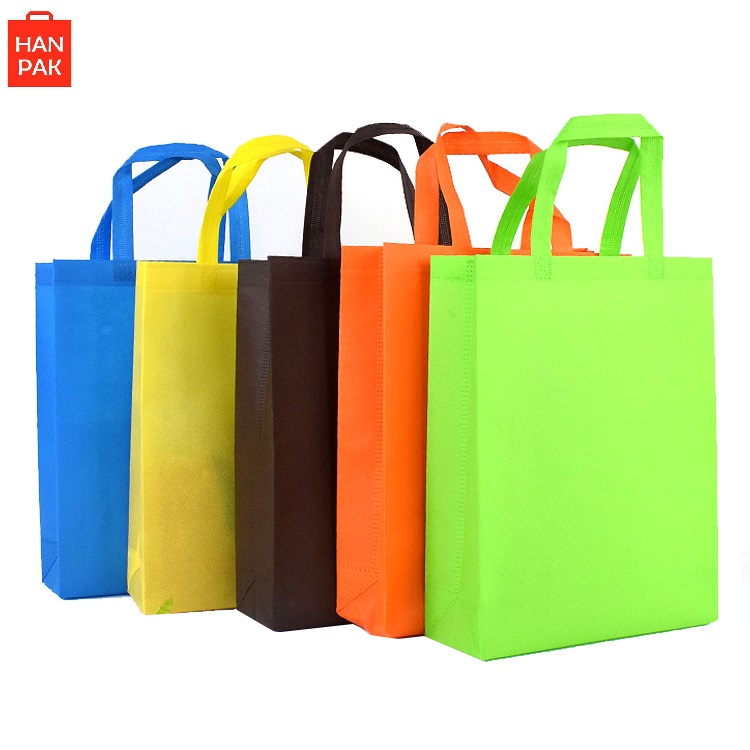 3) Very cost effective
The simpler the bags, the better it is for the environment. Additionally, you should also consider the fact that these bags can be recycled and reused. So, even if you invest in the bag, it will be a one-time investment as you can recover the cost by reusing it.
4) Greater durability
The easiest way to understand the concept of reuse is by observing the number of times you can use the product without having to spend on something similar. Non-woven bags are just the perfect example of that. They are extremely durable making them easily reusable for further needs. Unlike plastic or other bags, the chances of these bags to wear down with age is quite slim.
Contact us
At HANPAK JSC, we offer highest quality PP Non Woven Bags with diversity of color/style and printing design.
Our philosophy is " Your trust, Our success" and we believe to bring customers more and more profits in a long-term
For any request, please don't hesitate to contact us to receive our 247 support via email : info@hanpak.com.vn or Whatsapp: +84898 545 893
Hope to have chance to cooperate with you!!!