Whether you are cleaning, cooking or washing, hand gloves will come in handy. They provide a protective layer that shields you from germs or other types of harm, especially when using cleaning products infused with chemicals. Different types of disposable gloves are available for different uses. You can easily choose one suits your need
What is CPE Gloves
Cast Polyethylene Gloves are transparent gloves used in different places ranging from hospitals to homes. They are very durable and strong, which makes them perfect for various applications. They also stretch and can be easily removed. Made with polyethylene resin, these gloves may not be sterile enough for use in high contamination areas.
However, they still give you a protection enough when handle when handling various type of surfaces
Their affordable nature also make them a great option for applications that require frequent changes of gloves
Feature of CPE Gloves
CPE disposable gloves come in five categories: extra-small, small, medium, large and extra-large
The gloves are also powder-free so you won't have to worry about your hands after swearing them. Besides, they can fit snuggly for guaranteed comfort during use.
With the micro-texture of these gloves, you will have a better grip regardless of the area of application.
Applications of CPE Gloves
In the healthcare sector, CPE Gloves are preferred examination gloves in the most departments. Nursing department and general care healthcare department also use these medical gloves when handling patients. They are cheaper, and since they have to be disposed of frequently, they offer more value.
The gloves also can be used in food industry. Restaurants, bakeries and cafes rely on CPE Gloves when handling foods. The gloves increase hygiene by preventing contamination of the food by handlers
You can also use CPE Gloves when doing regular chores such as cooking and cleaning at home. Just remember to dispose correctly when you're done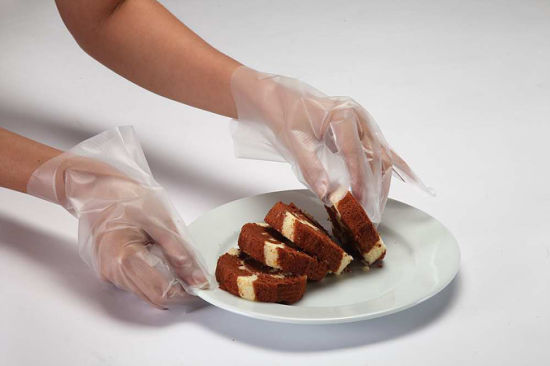 Benefits of using CPE Gloves
The gloves are waterproof, which shows that they have the barrier protection you need .They also have embossed surface that make them easier to use by improving your grip
They are cheaper than other types such as Vinyl gloves, which is great for frequent removal
Not having latex or powder makes the gloves safe for food. They are strong enough for other applications as well and are, therefore, multipurpose
They are durable
What things to consider when purchasing CPE Gloves
Always choose the right size for your hands
The state of the gloves also matters. please don't pay for or use torn gloves, because they are ineffective in giving you the protection you want
What you intend to do with the gloves also be a factor when you buy them. CPE Gloves is multi-functional, but there is a limit to the protection they give. Please don't use them in high-risk areas
The most important thing is you should choose the trusty CPE Gloves Manufacturer or Supplier when you purchase them in bulk
Conclusion
If you're being confusion in choosing a supplier for CPE Gloves, why don't we discuss together.
Thanks to big capacity of 5000 tons/month and high quality products, we have been exporting CPE Gloves to all over the world, especially to Japan and meet their strict standards
Please don't hesitate to contact us right away for any requests. We're very willing to offer you our best price and service all the time
Website: https://hanpak.com.vn/
Email (Skype): info@hanpak.com.vn
Phone ( Whatsapp): +84 898 545 893