Vietnam is on the way to become industrialized country with the development of manufacturer in both quality and quantity.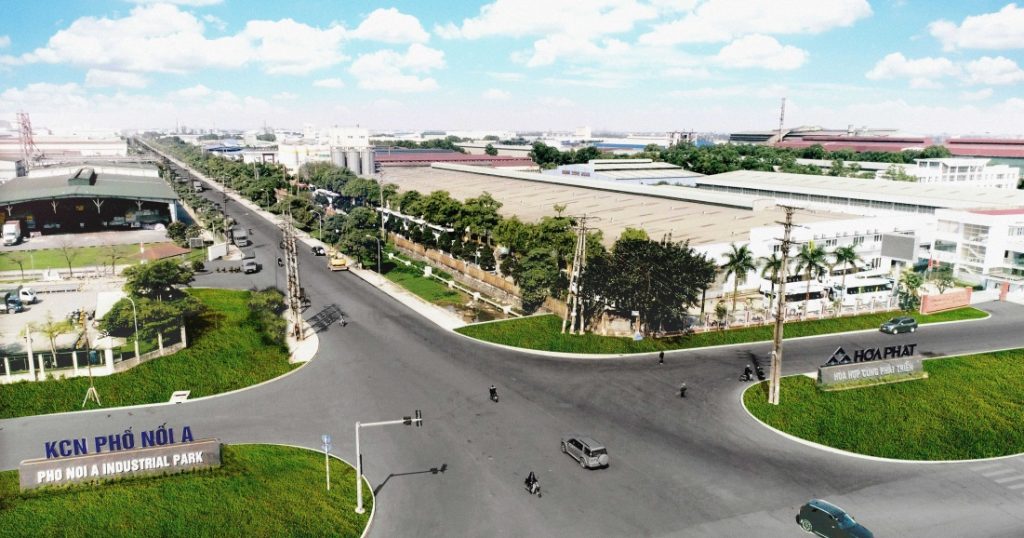 Business Environment in Vietnam
Beside maintaining stable politics, Vietnam government has issued variety of good policies to facilitate the trade promotion activities of enterprises.
In addition, the trade agreements signed between Vietnam and other countries have opened much more competitive advantages for Vietnam manufacturer. Currently, Vietnam products are supplied not only for domestic market but also qualified for export.
With the application of science and technology in production, Vietnam manufacturer improves productivity and reduces cost. Moreover, Vietnam labor force have necessary personalities to contribute in the long term development of manufacturer such as skilled, dynamic, enthusiasm, creative, etc. Therefore, Vietnam manufacturer has enough conditions to compete foreign competitors.
In the present economic, a large amount foreign customers are going to Vietnam to expand their business and looking for new cooperate chance. With a lot of business advantages and changes in working style, Vietnam manufacturer is rated at high level.
HANPAK – manufacturer of plastic bag
Taking these advantages, HANPAK is one of Vietnam manufacturers bring Vietnam's products to oversea to access customers over the world.
HANPAK is trying the best everyday to serve customers as well as efforts to build better policies for all customers.
We thank you current customers, who help us to be incentive to expand our business and increase our capacity.
With our promise "Your trust, our success", we always remember to protect our company at any prices. Therefore, our customers are totally comfortable when working with us.
With various products, we believe to bring all of you most suitable products. Our strongest products are Garbage bag, Food bag, Flat bag, Stretch film, Mailer bag as well as T shirt bag.
At HANPAK, we pride ourselves in offering the best quality bags as per customer's request with perfect service and policy in sale and after sale. Each of plastic bags is made with our whole enthusiasm, strict management and high quality resin in our factories. We're always looking out in your request for just the right balance between cost and quality. Therefore, we are confident to bring you most wonderful bag choices.
HANPAK receives orders for plastic bags as per customer's requirement. For more information of plastic bags or other plastic packaging, please kindly contact with us immediately via email info@hanpak.com.vn or hotline (Mobile/ WhatsApp) +84 898 545 893. Our sale experts will help you have an excellent choice for your orders with suitable prices and high quality.
If you need any support from us, please feel free to contact us.
We will try our best to help you.
Hope to cooperate with you soon.
(Source: Hanpak)