Grip Seal Bags, also known as Reclosable poly plastic bags, Zipper storage bags, Slider storage bags, Zipper bags, Zippie, Ziplock bags. These are names of flexible rectangular storage plastic bags which mainly made of virgin polyethylene. Reclosable poly plastic bags are usually transparent with side seals. Besides, each zipper storage bag consists of two rows of plastic teeth. So, they can separate or fasten together as you pull or press along sliding tab in using process.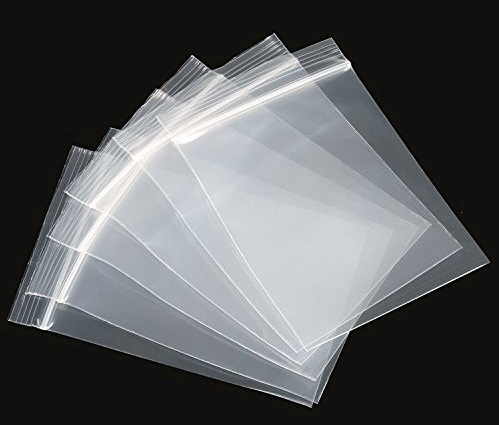 Specifications of grip seal bags
With a lot of uses, customers can order zipper bags with various sizes and thickness from 50 to 100 micron. The typical small size is 1.5 by 2.5 inches (3.8 cm × 6.4 cm). The popular large size is 9 by 12 inches (23 cm × 30 cm). Normally, customers choose grip seal bag with print one white color on one side to write on them or ziplock bags without print.
These clear slider storage bags are durable, resealable and secure. Therefore, it is a perfect choice to present small creations and gifts. Besides, consumer can use grip seal bags to contain foodstuffs, pack small items for convenience and visibility for sale. They are also used to store beads and craft things for distinction or findings.
Zipper bags are made in Hanpak JSC
Hanpak JSC uses 100% virgin polyethylene resin to produce all reclosable poly plastic bags. With well-skill workers, experienced management team and good services in sale and after sale, customers are totally comfortable in cooperate with us. Let's give us your specification of your ziplock grip seal bags order, then we can quote you best prices for your reference.
For more information of reclosable poly plastic bags or other plastic bags, please kindly contact with us immediately via email info@hanpak.com.vn or hotline (Mobile/ WhatsApp) +84 898 545 893. Our sale experts will help you have an excellent choice for your orders with suitable prices and high quality.
(Source: Hanpak)