When it comes to clear poly tubing, you'll find it all in our large selection of sizes and materials.
If you are an experienced buyer of poly tubing, you'll love our large selection of widths, roll lengths and gauges. If you are new, not only will you appreciate our selection of options, but also our willingness and ability to assist you with choosing just the right product(s) to meet your needs.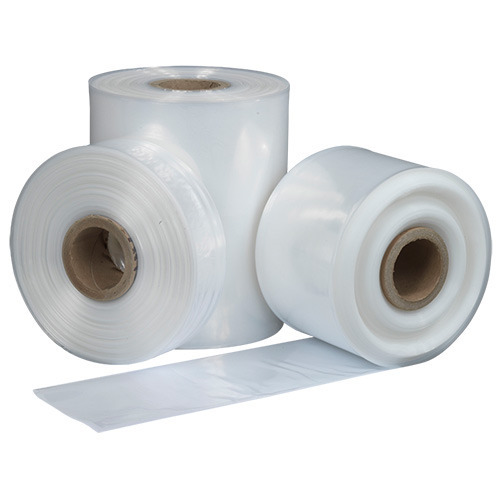 What is Poly Tubing? What Does Poly Tubing Mean?
This term is used (accurately) to describe products outside of the realm of packaging. In packaging, however, the term "poly tubing" almost always refers to a roll of flat plastic tubing made from low density polyethylene (LDPE). As raw materials engineering has advanced, this now includes linear low density polyethylene (LLDPE) and can also be used to describe bags made from medium density polyethylene (MDPE), high density polyethylene (HDPE) or all of the above.
How do I measure poly tubing?
First time buyers of poly tubing often make a mistake in determining the size (width) needed for any given application. To avoid mistakes, measure the circumference of the largest point of the product to be inserted into the poly tubing, divide by two (2) and add one (1) to two (2) inches. The tubing must be larger than the product which will be inserted into it.
The most common mistake is that the diameter of a product is measured, then the width of the poly tubing is chosen by adding an inch or two to that diameter. Because poly tubing is measured and sold in its flat form, the width does not indicate the diameter of the tubing. It's a very natural assumption that width=diameter when one is unfamiliar with the different methods of measurement.
When should I use poly tubing?
With accurate measurements, this LDPE/LLDPE tubing can be the perfect solution for those needing bag longer than what is available in the stock packaging market, or those who package products with variable lengths but the same circumference, as the tubing may simply be cut to length.
How can I seal poly tubing?
Closure can occur by anything from tying the extra plastic on the ends into knots to using a bag sealer. The sealers are also available with a built in cutter to insure a nice, clean, professional looking cut that would be extremely difficult to otherwise manually achieve.