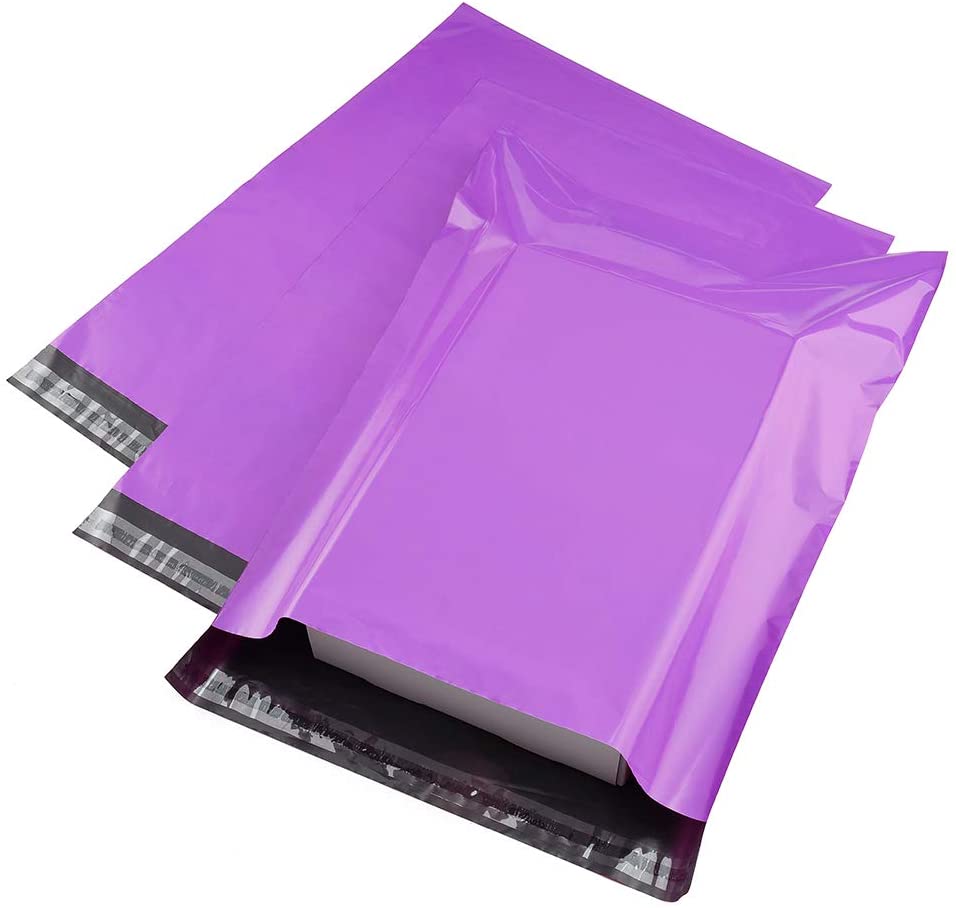 1.Are Plastic mailings recyclable?
-Yes! Polybag mailers are definitely recyclable. Unfortunately, much of the polyethylene material we use daily ends up in landfills simply because many of us do not know that it is recyclable. Not only that, but we don't know how to recycle these types of plastics.
Most communities do not accept poly bag through their curbside recycling programs because they are difficult to sort out at the facilities and can damage machines. Instead, many retail stores and recycling centers are available as drop-offs for plastic bags that are difficult to recycle.
2.Can you reuse Polybag Mailers?
-Definitely! Poly mailings with tear strips are reusable at least once after their initial use. Tear strips allow the mailers to be easily opened without tearing or ripping holes in the bag. Also, some mailing bags have a second adhesive tear strip for reuse. Furthermore, these can be of use to seal returned product from customers if need be.
3.How do I find the right size poly envelopes for my products?
It's important to realize that different size products will need different size mailings. Of course, it is best to request a sample  in order to find the perfect size for your items. Additionally, another way to determine the right size PE envelopes for you is to first determine the minimum width of the opening of the mailer. After, measure your item and add the width (in inches) to the thickness of the product (in inches) and add ½ inch. Next, determine the length of the mailers you will need by adding the length of the product (in inches) to the thickness of the product (in inches) and adding 2 ½ inches. Your poly mailings size should be larger than the minimum calculations
4.How to print on polybag mailers?
–Custom printing on your plastic mailers is easier than you think! In case of large quantities, we will print them during production while smaller quantities are post printed. However, there may be some restrictions on post-production printing.
5.Best place to buy plastic mailing?
-You can usually find plain stock mailing at your local shipping supply store or online. However, to get the most out of your shipping experience, we recommend using custom printed poly mailings. In this case, add your logo, slogan, or custom design to make your packages instantly recognizable. At HANPAK JSC, we can supply you mailers with the best quality as well as most competitive prices
Contact us
HANPAK JSC
Website: www.hanpak.com.vn/
Office: K03-18T2, CT15 Viet Hung Green Park, Giang Bien, Long Bien, Hanoi, Vietnam 100000
Mobile (WhatsApp): +84 898 545 893
Email: info@hanpak.com.vn
To know more about our products, visit our Alibaba shop in here