FOOD PACKAGING
INDUSTRIAL PACKAGING
SHOPPING BAGS
WHY CHOOSE US?
"Your trust, our success" is HANPAK business philosophy. Therefore, we focus on professionalizing, coordinating and managing all activities to achieve customer's requirements"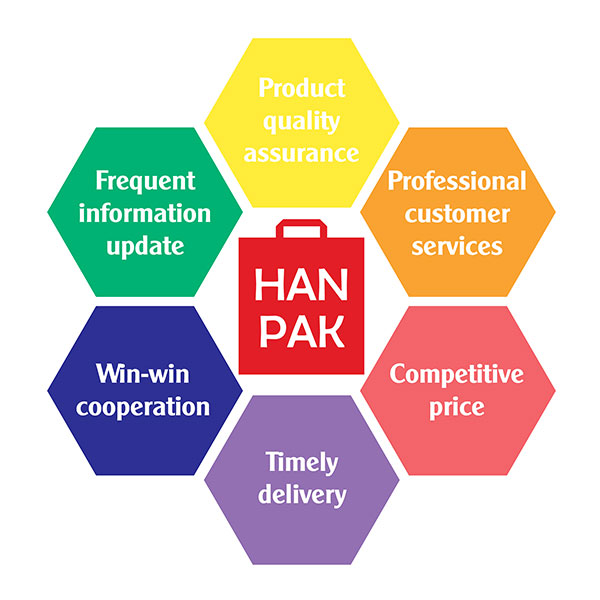 Latest News
6 Excellent Benefits of Flexible Food Packaging – Plastic Shopping Bags
Flexible packaging is an essential part for businesses in the food packaging industry. After all, its non-rigid versatility limit a lot of boxes on their must-have lists, from cost-effectiveness to brand reinforcement. There are...
What is Single-use Plastic?
What is Single-use Plastic? Single-use plastics, or disposable plastics, are used only once before they are thrown away or recycled. These items are things like plastic bags, straws, coffee stirrers, soda and water bottles and...