Packaging stretch film roll testing comprises a series of essential tests to guarantee the safety of goods in palletized systems, and of the people involved in their shipping & handling. 
There are several testing methods and machinery to perform it. However, all of them ultimately have the same purpose. For example, improving the safety of the goods, optimizing the packaging and obtaining more economical and sustainable solutions.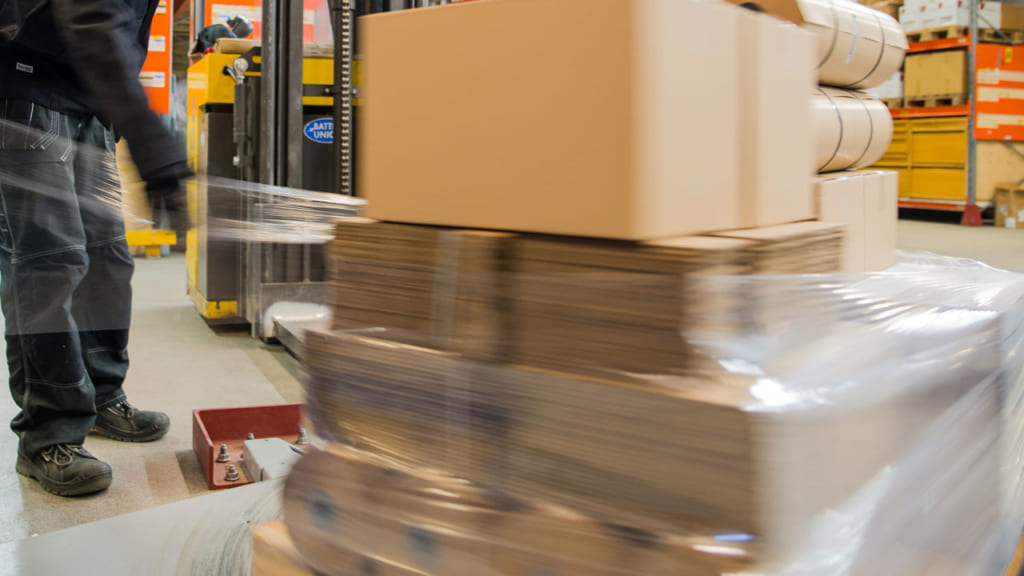 What is Stretch packaging roll testing?
Stretch wrap is a material that is mainly composed of polyethylene (LLDPE) and its character is stretching ability . In the packaging industry, the plastic wrap roll plays an essential role. Its main function is to improve load stability during storage as well as transportation.
Stretch roll testing includes a series of tests to evaluate the suitability of the material to protect a load during goods transportation. We can divide these tests into basic tests
Benefits of performing packaging stretch film roll testing
The advantages of these tests include:
1/Guaranteeing that we have correctly applied stretch film roll and the load is stable.
2/Determining the correct baling protocol for the outgoing products
3/Determining the correct amount of film to use, optimizing the amount of packaging material.
Who can benefits from Stretch wrap testing
The implementation of shipping stretch wrap testing is necessary for any company that ships its products on palletized systems. This includes both the stretch film manufacturer and whoever uses it to ensure the safety of goods.
If you have any inquires for Stretch plastic film, please don't hesitate to contact us at:
HANPAK JSC
Website: www.hanpak.com.vn/
Office: K03-18T2, CT15 Viet Hung Green Park, Giang Bien, Long Bien, Hanoi, Vietnam 100000
Mobile (WhatsApp): +84 898 545 893
Email: info@hanpak.com.vn
To know more about our products, visit our Alibaba shop in here