In Hanpak, we produce custom plastic bags based on the practical needs of our customers. Bags with bottom seal are one of the most important products in our product list. We've been working with many partners with multiple packaging needs. We see that bottom seal bags are just one of the most asked things we receive when it comes to delivering custom solutions. They can work well in different industries.
This bag type appears by their one open end for loading product and one closed end sealed by heat. Because of this, the bags can make it easy to transport heavier products such as mulch or hardware. The seal placement makes transporting larger and heavier material less prone to bottom drop outs.
Let's figure out in this article the outstanding applications of poly bags with bottom seal!
7 Common Uses of Bottom Seal Bags
Drum/Box Liners –  Plastic bags sealed in bottom the perfect solution for drums used to hold waste or other items that add up quickly. Once the drum is full, consumers can carry and remove the items without overstressing the bag to the point of failure.
Layflat Bags – This bag type is commonly on the form of rolls. And they become ideal transport bags for carrying products from the grocery stores.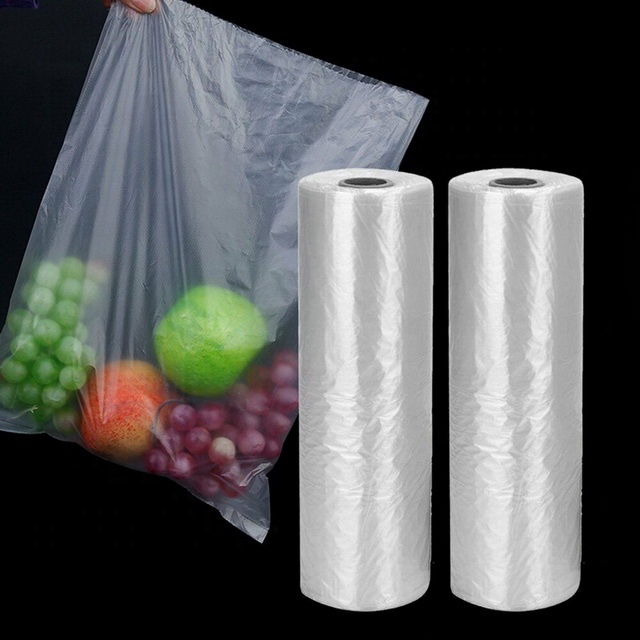 For Fish – Good heat seal can make the plastic bag leak proof, so they are suitable to transport fish for short periods of time.
Medical Fluid Samples – the leak proof feature makes bottom seal bags perfect for medical fluids. Users will not worry of contaminating the specimens during the shipment.
For Bakery – we often make bottom seal bags with a side gusset. This type of bag is an ideal solution for items such as Italian or French bread containers.
For Hardware – This use can suitable for all sorts and sizes. These can be as simple as small, reseal able bags used to hold things like screws, bolts, and nails, or even larger items such as tools, zip ties, or automotive parts.
Mulch Bags – Bags with bottom seal can carry large, heavy amounts of mulch for both professional and personal applications in yard work.
The above applications are a few of the almost countless ways bottom seal bags can be used to transport or store your product. At Hanpak, we pride ourselves on making a product that fits your specific needs. As well as we always try to provide friendly and efficient customer service.
Take a look at our store for Bottom Seal Bags on Alibaba.