Bread is only the best when it retains its flavor and crispiness after being baked. Therefore, to ensure that the bread is always delicious and hygienic, it is essential to store it in the packaging.
Currently, the use of plastic bags for bread is increasingly popular and trusted by many convenient store and supermarket, because of 3 reasons below:
Ensuring food hygiene
Wicket bags are very polite and luxurious, bringing a sense of safety to the user. In fact, the selection of materials for the production of this packaging is always strictly controlled, selecting each primary plastic particle, ensuring no harm to health.
Preserve the taste and deliciousness of the baguette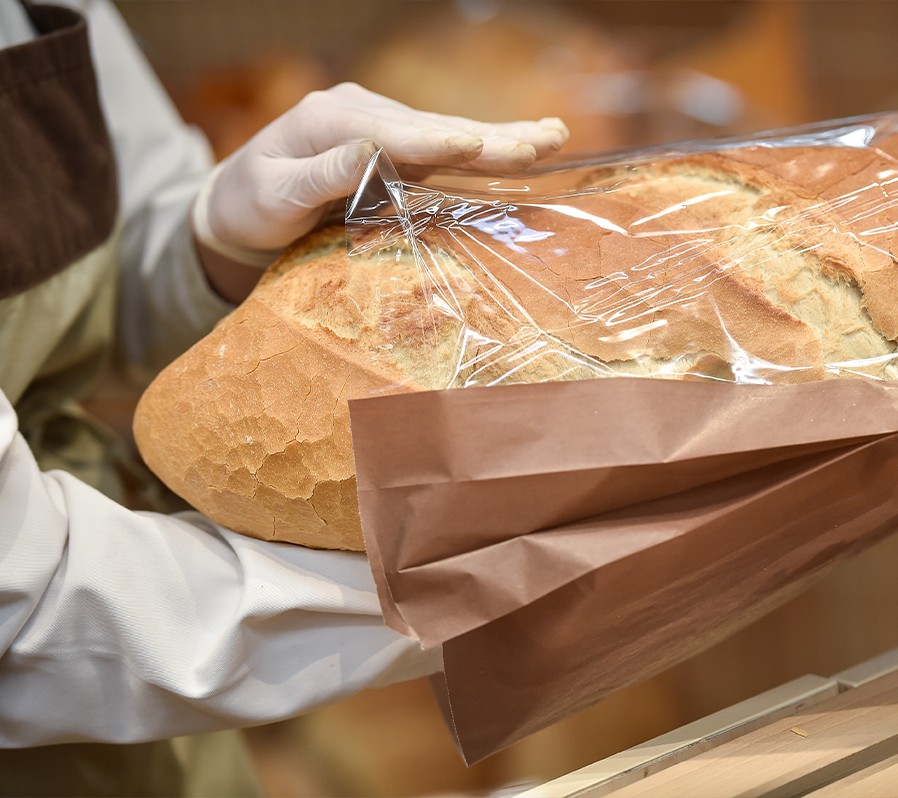 PE material has high durability, helps to keep the crispness of the cake, retains the scent, makes the bread more valuable. Also, it is a way of raising the concern between the business and customers.
Cost-effective
Normally, plastic bread packaging is printed simply, transparently, without too many details, helping businesses both save a large amount of production costs as well as bringing significant marketing benefits to businesses.
With a Wicket plastic bag, you can use it to store bread, cookies, sandwiches, pizzas and cakes, which is easy to store and pack up.