Stretch film
When it comes to packaging & wrapping, you have a lot of options, and one of the most promising is Stretch film. Professional, affordable, and effective, stretch film protects products of all shapes and sizes during shipping or storage.
We offer multiple types of Stretch film for different applications
Hand Stretch film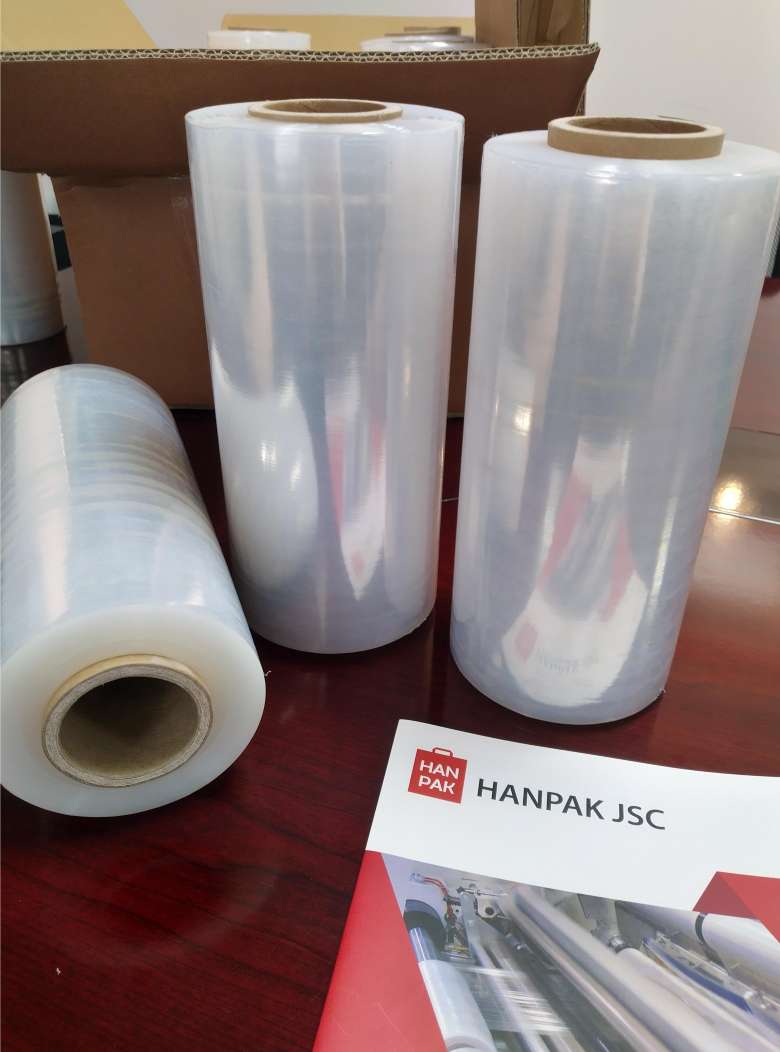 Extended core Stretch film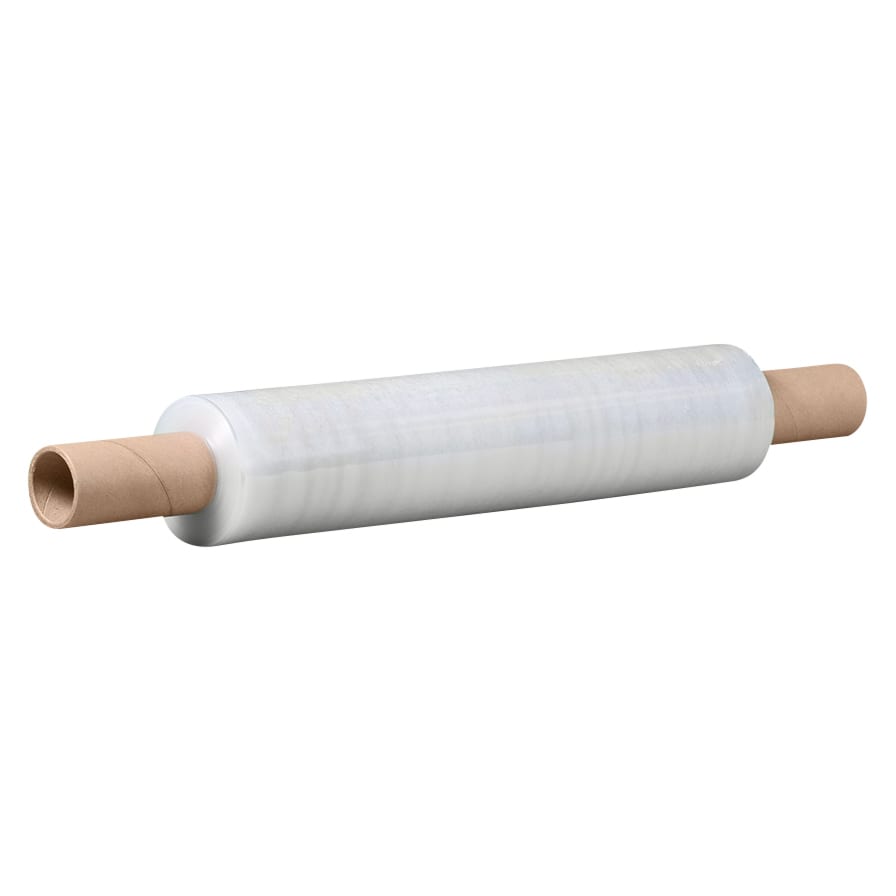 Stretch film machine
What is Stretch film?
Stretch film is a plastic film made from linear low-density polyethylene and is used to secure, bundle, and stabilize products. During application, the film is pulled and stretched around products to create tightly secured loads. Stretch film comes in a variety of widths, thicknesses, and colors for different applications
The name stretch film is derived from the film characteristics. Some films can stretch up to 300% during application. The more stretch during the application, the less film used. The less film used equals less cost and environmental impact.
Stretch film has numerous benefits, including corrosion and puncture resistance, simplified load containment, and a variety of equipment types to meet every need. An in-house stretch wrap machine will maintain an even and consistent stretch rate during film application. The increase and consistency in stretch rates
Popular Stretch film sizes
5″ x 1000′ x 80Ga. – Common bundling film size often used to secure two or more products together
18″ x 1500′ x 80Ga. – Superior hand pallet wrap offering excellent stretch and puncture resistance
18″ x 1500′ x 63Ga. – An excellent option for customers looking to reduce hand stretch film costs
18″ x 1500′ x 47Ga. – Considered a hybrid hand stretch film offering increase performance with a thinner film
20″ x 5000′ x 80Ga. – Superior machine pallet wrap offering excellent stretch and puncture resistance
20″ x 5000′ x 63Ga. – A down gauge film with excellent performance offering the ability to lower film costs
Contact us
At HANPAK JSC, we offer highest quality Stretch film made of 100% LLDPE with super elongation of 300-450%
Currently our main markets of the good are USA/Japan/Europe where the quality is always put on top with strict standards.
Our philosophy is " Your trust, Our success" and we believe to bring you more and more profit margins in long term
For any requests, please don't hesitate to contact us via our email : info@hanpak.com.vn or Whatsapp: + 84 898 545 893 to receive our 247 support