1. Reduce Shipping Cost and Provide More Protection for Your E-Commerce Product
Shipping with boxes can be cumbersome and isn't always necessary. If you ship non-fragile items, how important is it that you ship them in big bulky boxes? Ecommerce shipping requires you to cut costs wherever possible, not corners, and one way to do this is to cut back on high packaging costs. And our poly mailers offer a surprisingly affordable alternative to standard packaging while also taking up less space and being easier to pack and ship.
Poly mailers' most significant advantage is, of course, their affordability. While mailer boxes of a similar size can be as costly as $1.25 or more per unit, even when buying in bulk. Poly mailers, though, are usually only about $0.02 per unit when purchasing in bulk.
2.They're space-savers
Boxes, even when collapsed, take up a lot of space. Poly mailers, on the other hand, take up hardly any. When you get in the rush of packing and start laying out your packaging, recently assembled cardboard boxes can clutter your warehouse floor—sometimes even turning your work area into an annoying obstacle course. Poly mailers stack nicely and don't require the assembly that boxes do. So you can pack more parcels more quickly.
3. Impressive item to enhance your brand.
Similarly to their affordability, poly mailers are surprisingly easy to customize. In Hanpak, we will do custom poly mailer bag with your brand. From simple designs to complex artworks, we make sure to provide the best item require with our Gravure  technology.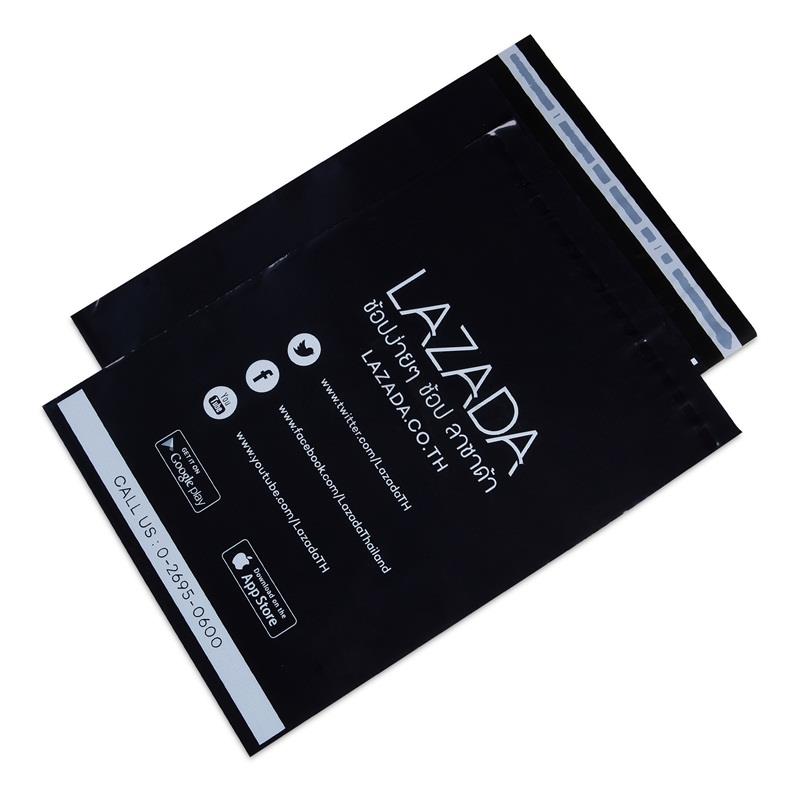 Or you are a new business, haven't had your personal brand, we are willing to assist you to create the best logo for your mailer product. which gives you another opportunity to really stand out among the crowd. There is a wide variety of sizes and colors to choose from. Combined with a professional label, the item is making a positive statement about your business practices before the package is even opened.
4. Consuming Less Energy:
The manufacturing process of plastic bag is energy efficient while the solid waste percentage is less. A plastic bag consumes up to 40% less energy to make and causes 70 % less solid waste than a paper bag.
5. Durable and Weatherproof:
Plastic bags are known for their durability. They are less vulnerable to tearing and are resistant to many chemicals.  Plastic bags outperform paper or cloth bags when it comes to protect the contents from rain or water.
Where to Buy Poly Mailers
Poly mailers are easy to find. You can pick up a pack of them at drug stores or supermarkets like Walgreens or Walmart. But it's more sensible to buy this item from Reliable Gold Supplier on Alibaba. Buying in bulk not only ensures you have enough supplies in the event of an order surge, but it also offers better price breaks in volume.