HDPE Gloves are currently popularly used in most countries because of its convenience. We use virgin resin to form a thin plastic film in the simulation of the hand. We make gloves in a closed line with the most modern machinery system. Therefore, in a short time, it can produce a large quantity of products.
The HDPE Gloves are widely used in everyday life and in most fields
– As a protective tool to protect hands when using detergents or in contact with chemicals, toxic substances.
– In food processing factories, food, fresh food to ensure food hygiene
– For places that need absolute cleanliness and safety such as medical facilities, hospitals, clinics
– For chefs, housewives in preparing dishes, preparing fresh recipes, mixing ingredients well, etc.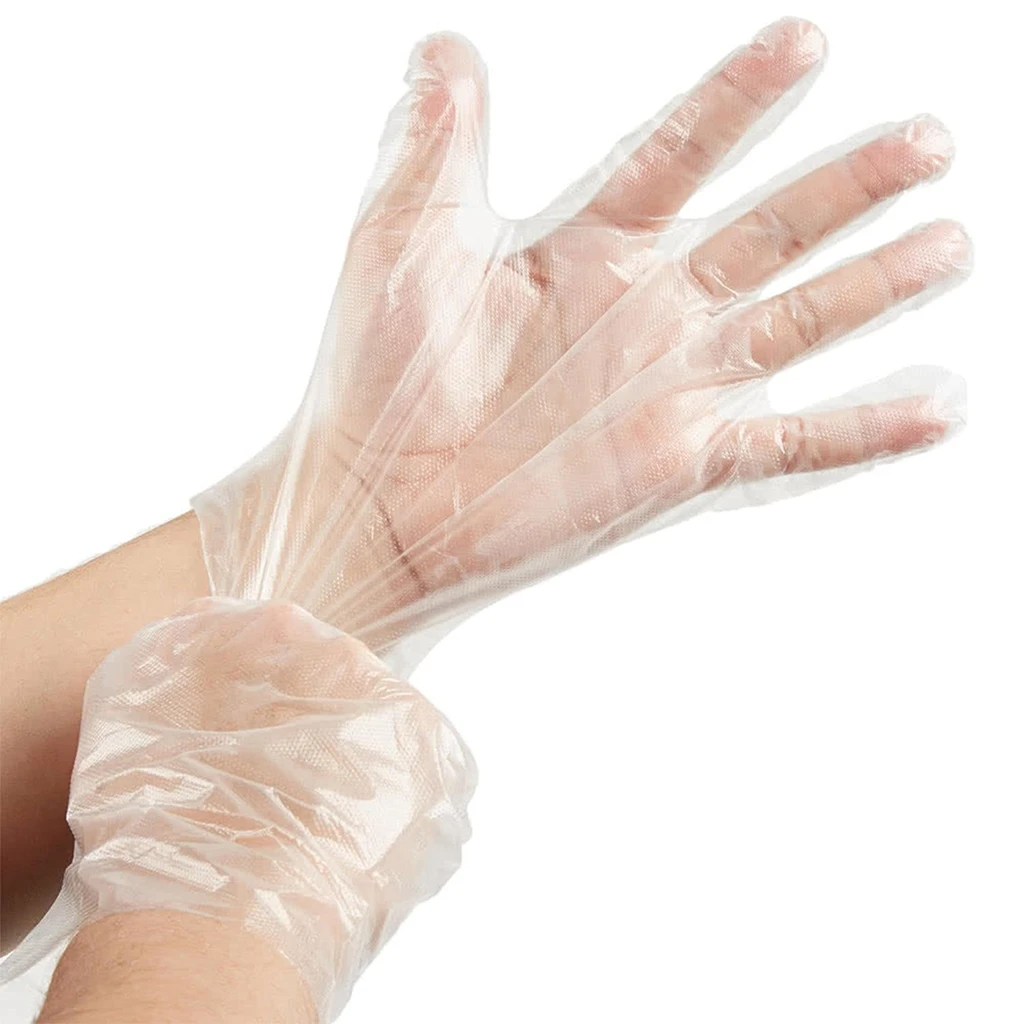 The main stages of making the plastic gloves
Stage 1: Preparing raw materials to produce the HDPE Gloves
Preparing primary HDPE resin and other additives for production. The plastic resins ensure white and clean so that the transparency of the gloves is the best
Stage 2: Mixing of raw materials
When fully prepared ingredients, we mix the raw materials in a certain ratio according to the standard.
Stage 3: Blowing and creating plastic film
We put the materials into the machine at high temperature to melt. They are then pushed into the extruder to make a thin film. After that the process will take place at the blower, the plastic film becomes cool and rolling up.
Stage 4: Machining into complete the HDPE Gloves
After creating plastic film roll, we will transfer to the complete glove-forming cutting system. At this stage, we use the cutting machine with an appropriate temperature to press the edges around the fingers firmly.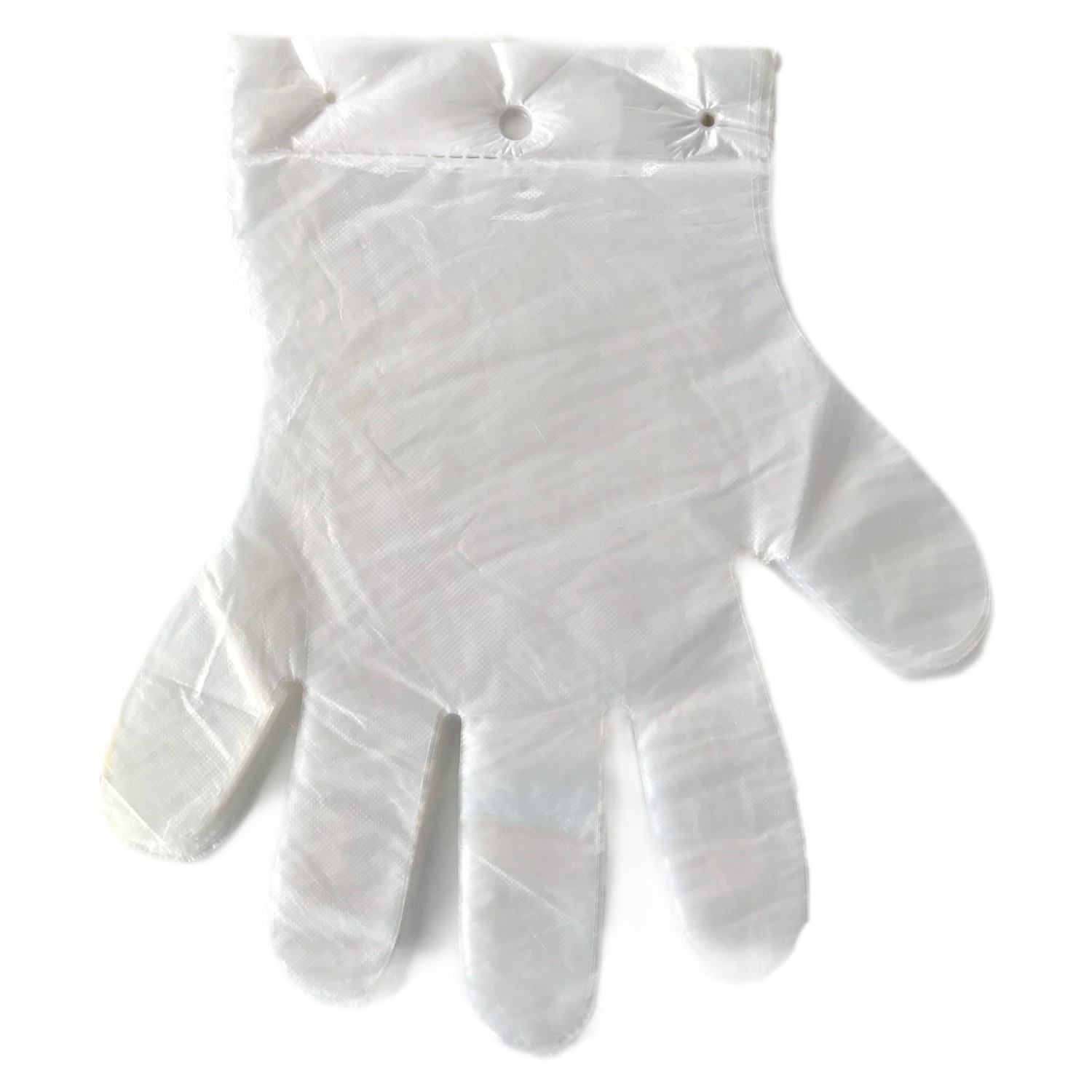 To produce gloves we use HDPE which are durable, tough and hard to tear. With transparent, odorless, non-toxic, safe features for the user's hands. At the same time, the plastic gloves do not affect the raw materials when processing.
How to contact Hanpak JSC
At Hanpak, we make all products with our whole effort and strict management to ensure product's quality. Besides, we're always looking out in your request for just the right balance between cost and quality. Therefore, we are confident to bring you the most wonderful bag choices.
For more information, please kindly contact us immediately via email <info@hanpak.com.vn> or Mobile/WhatsApp/Skype <+84 898 545 893>
Our sale experts always endeavor to respond within 24 hours.
(Source: Hanpak)