Flat bags on roll also known as layflat poly bags on roll, plastic roll bags, produce bags on roll, etc.
All flat plastic bags on roll has perforationline connecting bags together with bottom seal line. It's easy for us to use and open this bag by tearing off one by one bag. With advantages in easy to store and use, these produce plastic bags on roll are suitable for supermarkets, home and stores.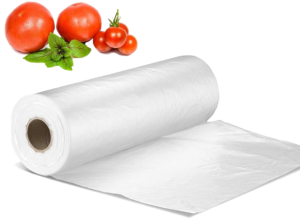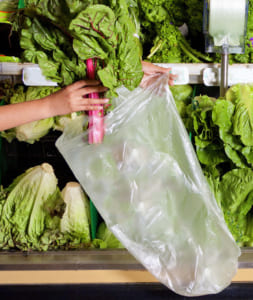 Plastic food packagingFirstly, our flat bags on roll with core helps preserve the flavor, texture, and nutrients of food by locking out air, preventing absorption of nasty odours and flavours, and averting "freezer burn," all of which lead to food waste.
Secondly, packaging is part of the solution to tackle food waste. Using our flat bags on roll with core to store food is a good way to prevent food spoilage, ensures food quality and safety along the supply chain and at home, increase shelf-life and provide portion sizes answering the multiple needs of consumer lifestyles and demographic changes.
Thirdly, with its convenient design, flat bags on roll with core are very suitable for usages in supermarkets, grocery stores, fruit shops… It provides customers the comfortability when shopping.
Contact Hanpak JSC via email: info@hanpak.com.vn or tel: +84 898 545 893. We will try best to support you.