Produce bags on roll ( or plastic bags on roll, flat poly bags on roll, roll bags) are bags that are produced on a roll with paper or plastic core and with perforated line easy for tearing. This item is great for grocery produce for use as grocery produce bags such as vegetable, fruit, meat, etc. and farmers market bags.
Bags on roll in Hanpak are made from 100% virgin plastic resin, so they are food grade, and meet FDA requirements.
LOW DENSITY OR HIGH DENSITY
At Hanpak, we offer both HDPE and LDPE produce bags as your request. Low density offers a more flexible tear resitant bag, with clear view. High Density bags on rolls have outstanding strength and light weight, with foggy clear color ( more opaque than LDPE), are the traditional choice.
PLAIN or PRINTED
Beside plain items, Hanpak also make custom print versions, depending on your request. "eat 5 a day", "Fresh garden", or any designs, such as suffocation warning, chocking hazard warning, your logo/brand,etc…
AVAILABLE SIZES
We are manufacturer, so we can produce all sizes you need, which is available in convenient rolls. 11''x19'', 11×14'', 11×17'' or 12''x17'', these specifications are the most common.
CONVENIENCE AT YOUR CUSTOMERS FINGERTIPS
Produce bags help to keep items separate both in the customer cart and at checkout.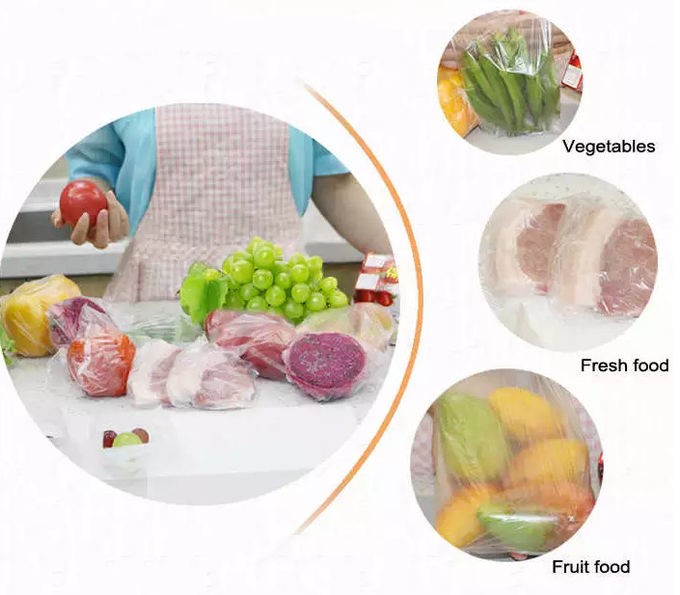 NOT JUST FOR PRODUCE
Produce bags on roll are usually only in the production section. However, they are a utilitarian "tool" than can function elsewhere. Therefore, you should call them as multi-purpose bags, roll forms with perforated line -easy to tear and use, strong resistance, light weight.
HANPAK Plastic Bags on Roll
Material: HDPE, LDPE, LLDPE, MDPE virgin
Additive: biodegradable, color masterbatch, recycle
Print: Premium Gravure technology
Print ability: Up to 8 colors
Specifications: as customised
Our Bags on roll which is an economical choice for wholesalers, offer saving for you and best qualified for customers.
If you are new to our industry, you may not know exactly what kind of bag you need for your application, CONTACT HANPAK here or reach info@hanpak.com.vn / +84 898 545 893 to have high qualified plastic bags at affordable range.
Here, we accept custom size, color, design all as your request. Best offer for your right products right away!!